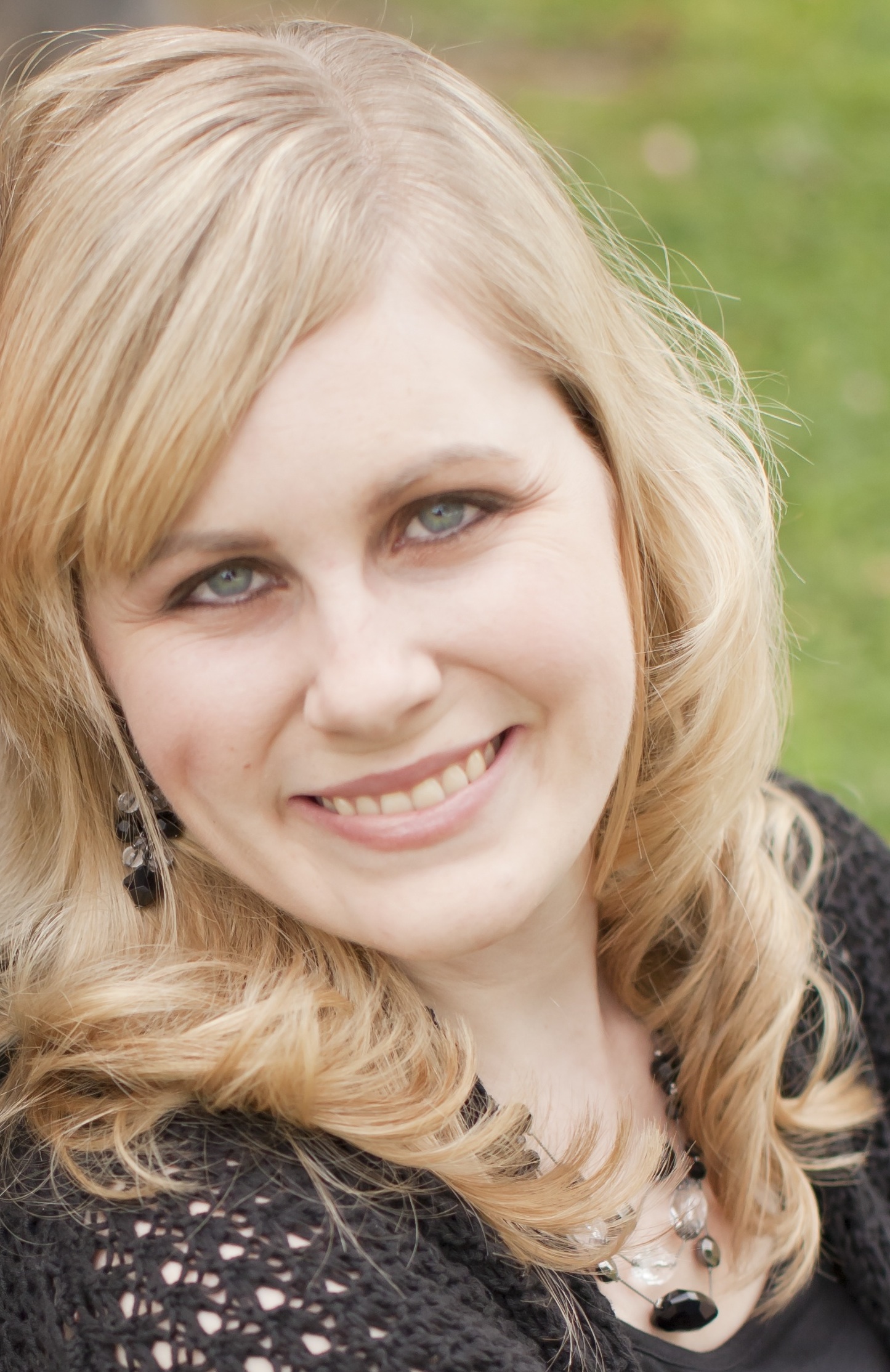 I met LindsAy Harrel online through my blog hopping. She read my first book, but mentioned I misspelled my main character's name–LindsEy. So since then, I've made sure to emphasize the correct spelling in LindsAy's name. LindsAy is a sweetheart with a love for Jesus and her husband. 
Since the age of six, when she wrote the riveting tale "How to Eat Mud Pie," Lindsay Harrel has passionately engaged the written word as a reader, writer, and editor. She holds a B.A. in Journalism and Mass Communication and an M.A. in English. In her current day job as a curriculum editor for a local university, Lindsay helps others improve their work and hones her skills for her night job—writing inspirational contemporary fiction. Lindsay lives in Phoenix, Arizona, with her husband of five years and a golden retriever puppy in serious need of training.
~*~
My husband and I have been married for five and a half years, but it hasn't taken us long to figure out an important truth about marriage: it's much easier to drift apart than stay connected. 
Oh sure, when you first get married, it's easy to stay connected because you want to spend every waking moment together. But once the honeymoon is over, you simply can't. There's work (bummer!), maybe school, church, volunteer opportunities, you name it—and it's easy to start drowning in the sea of responsibilities.
That's how it was for us. Nine months after we got married, Mike started law school. Talk about busy! Pretty much the only time we saw each other that first year of school was maybe fifteen minutes a day when we scarfed down dinner so he could get to the library and study.
Then, during his third year of school, I decided to go to grad school in the evenings and work during the day.
Needless to say, we were busier than we'd ever been. And our relationship suffered.
No, we didn't fight a ton and duke out our differences. Instead, we didn't talk much at all. We were too busy. But that was the problem. Our goals were noble and our intentions were right, but we weren't prioritizing one of the most important things in our life: our marriage.
With the encouragement of our mentors, we realized this and did something about it. Here are some things we did—and continue to do—to stay intentionally connected to each other:
Eat dinner together. It sounds simple but just taking 30 minutes out of your day to be a family and talk about what's going on in your life is huge in staying connected.
Meet annually with mentors for a "marriage checkup." We are fortunate to have a mentor couple we meet with once a year who ask us questions about all aspects of our marriage in order to get an honest picture of how we're doing. It takes a lot to be vulnerable in front of someone else, but it also has helped to prevent some issues that could have blown up.
Plan creative dates—and put them on the calendar in advance. Mike and I alternate who plans the dates, and we do them once a month. These don't have to be expensive at all. The emphasis is on creativity. In my opinion, date nights are one of the most vital things for a marriage. Fight for that time! Do everything in your power to make it happen. And once the dates are on the calendar, don't let anything get in the way.
Do something special for your anniversary. Obviously, whatever you do depends on your budget and your situation, but whether you stay overnight at a hotel, cook a fabulous meal at home, or eat out at your favorite restaurant, do something special to commemorate the vow you took.
Pray for your spouse. Almost nothing I do makes me feel as close to Mike as when I pray for him. Nothing.
Last August, I finished school. Finally, we're back to both "just working day jobs." Of course, I'm still pursuing my dream of writing and we haven't even had kids yet, so life has the potential to get really busy again.
But now I can say, regardless of how busy we get, we've got a plan to stay connected. And I indeed to stick to it.
Question For You: What tips do you have to stay connected to your spouse? If you aren't married, what awesome examples have you seen from those you know who are married?