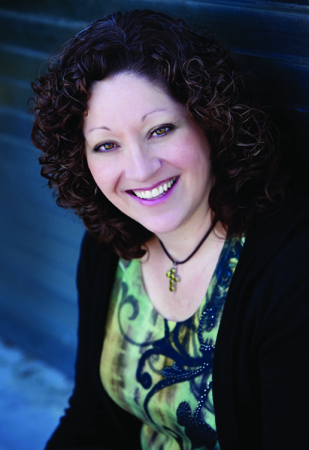 Dineen and I are kindred spirits in many ways–we are both new authors, we share the same agent and we understand the challenges of having a spiritually unequal marriage. When I met Dineen and her ministry, I realized I was not alone. I treasure her friendship. I hope her words bless you as much as they've blessed me. 
In addition to writing for Spiritually Unequal Marriage, Dineen Miller has won several prestigious awards for her fiction. She's also a C.L.A.S.S. Communicator and has been featured on the Moody Radio Network, Family Life and Focus on the Family Radio. Married for 24 years to a guy who keeps her young, she lives in the Bay Area with her husband and two adult daughters, who surprise her daily with their own creativity.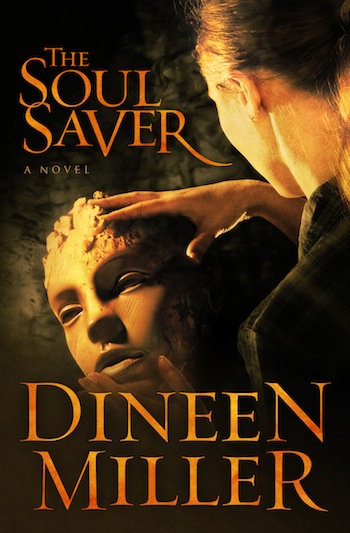 Meet Lexie Baltimore, who is in the supernatural battle of her life. In obedience to God's calling, Lexie uses her art and dreams to help others. But will she have enough courage to help herself when she becomes torn between her atheist husband and a godly man?
A widower and a father, Pastor Nate Winslow is drowning in darkness. Will he resist his treacherous assignment to win Lexie's heart, or give in to the attraction between them?
As events unfold, Lexie becomes entangled in a twisted plot. Can she overcome the evil assailing her, or will she yield to the dark side? View The Soul Saver trailer, then purchase your copy of The Soul Saver!  
~*~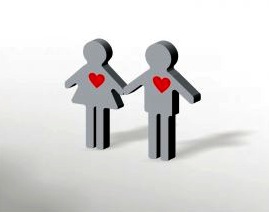 I will tell you, in all honesty, that I cannot love my husband in my own strength. It's not possible. I tried to for a many years and would do fine for a while, but inevitably I would run out of steam. Resentment would seep back in and these feelings and thoughts more often had to do with how little I perceived to be getting back in the relationship. That was my own selfishness creeping in. To truly love my husband requires unconditional love that's centered in Christ, not me.
Especially since he doesn't share my faith. My husband and I are spiritually mismatched. Marriage in itself is fraught with challenges, but add a spiritual disconnect and you have an additional conflict, which bleeds into everything else.
First, I had to ask God to help me love my husband the way He loves him. To put a love in my heart for my spouse that far exceeds what I am capable of. God answered that prayer and keeps answering it faithfully, but it truly starts in my love for God. The more we love God—the more we live for Him—the more we are able to love others unconditionally.
Take a look at Matthew 22:37-39:
Jesus replied: "'Love the Lord your God with all your heart and with all your soul and with all your mind.' This is the first and greatest commandment. And the second is like it: 'Love your neighbor as yourself.'"
First, and foremost, we're told to love God with everything we've got. THEN, we are to love others. Maybe, like me, you thought the part about loving God came first, because God wants to be first in our lives. You would be right, but I also think it's because that second part isn't going to happen unless we grasp the first.
Jesus boiled down the Pentateuch, the first five books of the Bible, to two commands. Love God first, then love others. In that order. God never seems to have only one reason for anything He says and does. He is the most efficient being there is! He doesn't just tell us to make Him first in our lives, He's also telling us that in order to be able to love others like this, we have to love Him first.
Loving God first opens the door for God to love others through us. That is how we love sacrificially. This is especially crucial in my own marriage because this is the love that wins a heart to Christ. And that is my calling in my marriage, to love my "prebeliever" with a love that comes from God so that he can get a taste of who God is. In my love for my husband, I can be a sacred influence in his life.
The truth of the matter is, loving your spouse, or anyone for that matter, means loving sacrificially. And the only way to love sacrificially is through Christ. 
Your Turn: If you're married, how has God helped you love your spouse?  If you're not married, how has God helped you to love others?
~*~
I have a special gift for anyone who signs up for my occasional newsletter. They will receive a free copy of my ebook, The Making of The Soul Saver. It's a 38 pages of extras, like the special features DVD that comes with your favorite movie. You can read about the stories behind the story, my on location research, the cast of The Soul Saver if it were a movie, an interview with Lexie Baltimore and three brand new Soul Saver scenes! I'm thrilled to share this with you! And I promise not to abuse your inbox. 🙂
Sign up here: http://authordineenmiller.com/news-press/