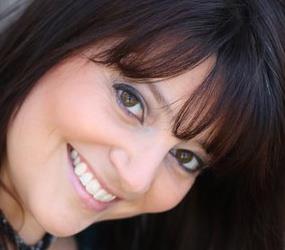 I met Jessica R. Patch online through her hilarious, yet spiritually moving blog, What Are You Doing Here. She's one whom I can't wait to meet in person. Her posts make me LOL and nearly bring me to tears. And I always leave with some nugget of wisdom. 
Jessica R. Patch writes inspirational contemporary romance with plenty of mystery and suspense. A passion to draw women into intimacy with God keeps her motivated, along with heaping cups of caffeine in the form of coffee. When she's not hunched over her laptop or speaking to a women's group, you can find her sneaking off to movies with her husband, embarrassing her daughter in unique ways, beating her son at board games and contemplating how to get rid of her irksome dog (she hasn't attempted any of them…yet). She is represented by Rachel Kent of Books & Such Literary Agency.
~*~
I woke up early, on purpose. Bible study, coffee, and reading a few blogs before Zumba and work. My husband was ten minutes to giving me my morning kiss and heading off to his job.
Naturally, my dog gets up when I do. I don't know why. I'm an animal tolerate. I want to be an animal person. I'm just not.
I let her out to do her morning biz and proceeded to the brewed heaven. Before I had the chance to take a sip, Sarah (my dog) is at the door, nose to the glass ready to come in. But I notice something about my little Schnauzer/terrier mix. Something is clinging to her backside. A lot of something.
Oh. My. Gosh. I can't let her in! But…
I go into the bathroom, hubby is standing at the sink–khakis, bare chest, a smidge of shaving cream still lingering behind his ear. "The dog has poop stuck to her butt."
He looked at me through the mirror. "Ok."
He makes no mention to help me out. I go back to the kitchen grab a wad of paper towels, roll up the sleeves to my picked, but favorite robe and step outside. "I hate you," I muttered. I tried to pull it off, but it smeared into her fur. I gagged. Wiped.
Then puked all over my patio.
I came inside, turned on the water, rinsed my mouth and hubby came in and saw me. He was already running late. I fell against the wall, pulled a perfect Lucille Ball….waaaaaah! "I didn't sign up for this!"
He went outside, got the dog and brought her in. Then he washed away the filth, cut off some funky hair and said, "I didn't either. But I love you… Throw the scissors away."
I sniffed, wiped my eyes and kissed my husband good bye.
And I realized the honeymoon is over, but my husband is still deeply in love with me. What else could it be?
And then I thought about God. Isn't that the kind of love He has for us? When no one else wants to let us in because we're full of filth and stankiness, He does. He loves us enough to not puke on the patio. To cut wash us clean, and to cut away funky "hair."
When the poo hits the fan, that's when love it tested. Or in my case, when the poo hits my dog's butt.
Your Turn: What has your spouse or loved one done for you to show real love?