I met Matthew Sheehy through My Book Therapy. He's one of the nicest (and funniest) guys I know. We work together on the Voices e-zine where he writes A Manly Mindset–a column for female writers from a man's point of view. When I started blogging about romance and marriage, I thought it would be great to have a guy share every now and then. Matthew gives us a wonderful perspective from a happily married husband and father. 
Matthew is a 2012 Genesis finalist in the Mystery/Suspense/Thriller category. He writes from Northwest Indiana, just outside of Chicago. He is a graduate of the SUNY College of Environmental Science and Forestry at Syracuse University, Duke University, and Hyles-Anderson Seminary. When he's not working on his stories, he's working a full-time job in the environmental field or writing and editing Sunday school material for the First Baptist Church of Hammond, Indiana.
~*~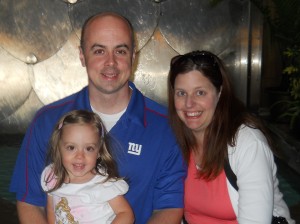 My enthusiasm for my sixth birthday party butted with my mom's sanity as she cleaned and baked and stuffed party bags. To get me out of her hair, my dad took me to the store where I used birthday cash to buy my first four Star Wars figures.
When I got home, the party was awesome. When my best friend's mom picked him up and said, "See you later, Dotty," to my mom, the gears of my young brain cranked as I assumed she meant later that day. I thought, "Why will she see my mom later today?"
She said it because I was having a second birthday party! At least, that's what I figured.
For the rest of the afternoon and evening I dropped hints that I knew something big was going to happen that night. However, I cried as my mom tucked me into bed. She was frustrated and asked, "Why are you crying? You've had a great party and got lots of presents!"
Through my water-logged eyes, I whimpered, "I didn't get my second birthday party."
Mom was right. It had been a great day, but my expectations didn't allow me to savor its quality.
You evaluate the quality of your relationships based on the standards of your expectations. Someone could treat you like royalty and throw you a party every day, but if you're expecting two parties out of them, they disappoint you and you question the relationship.
Have you ever considered if your relationship problems stem from unrealistic and selfish expectations?
My wife and I were married ten years before we had a little girl. When we got married we planned to have our first at three years and to have four total kids. After a few tests the doctors determined that my wife had fertility issues. For the next few years I wrestled with the thought, "Maybe I made a mistake marrying her."
I felt cheated.
Sometimes seeing moms with their kids triggered a smothering grief.
I eventually had an epiphany: I didn't love my wife like I should.
My struggles stemmed from my expectations. I made new expectations, putting aside how many kids I should have, how much money I planned to make, what type of car I'd drive, or how big of a house I'd live in. I expected myself to love her as is, without expecting anything from her. I expected to struggle, to not get my way, to see what good God would do with the hurts.
Don't aim for nothing. Expect yourself to reach for the stars. However when it comes to relationships, maybe you need to change your expectations and treasure whatever others give you instead of demanding something from them.
Give yourself without expecting reciprocation.
If you did, you might realize that your life is a fun party. It might even be like two birthday parties…in the same day.
Your turn: Share a time when you felt cheated because of your expectations. How did you overcome those expectations?