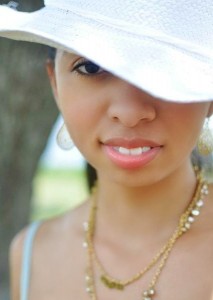 Noelle Marchand is a fellow Love Inspired author. She's an amazing woman who has accomplished a lot for someone her age. She's a shining example of setting goals and following them. Her love of literature began as a child when she would spend hours reading beneath the covers long after she was supposed to be asleep. Over the years, God began prompting her to write by placing ideas for stories in her head. Eventually, those stories became like "fire shut up in her bones" leading her to complete her first novel by her sixteenth birthday. Now, at the age of twenty-three, that fire of inspiration continues to burn.
Noelle is a Houston-native who graduated from Houston Baptist University  May 2012. She received bachelors degree in Mass Communication with a focus in journalism and Speech Communication.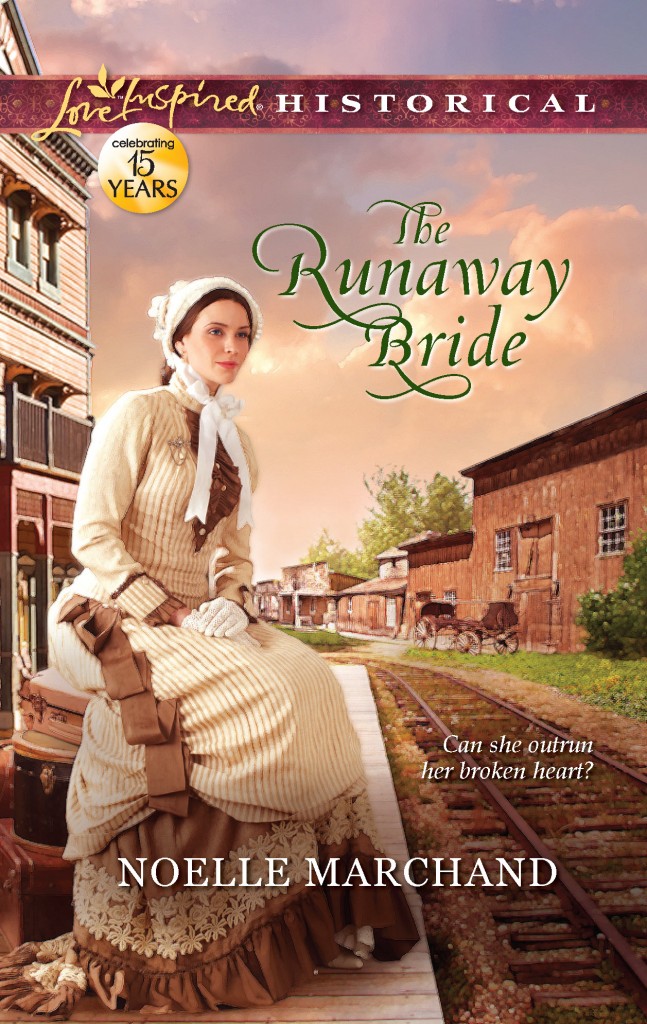 The Runaway Bride is her latest release. 
The only husband Lorelei Wilkins ever wanted was Sean O'Brien, but she's wasted too much time waiting for him to love her back. When another man proposes, she accepts—until she stands at the altar…and realizes she can't marry without love. Bolting out of town toward a fresh start, she never suspected her parents would send Sheriff O'Brien to bring her home!
After an innocent mistake leaves Lorelei and her reluctant rescuer with compromised reputations, marriage is their only option. But first they must triumph over suspicious locals, shady characters, an inconvenient groom and the bride's own stubborn heart. Will it take putting their lives on the line for Sean and Lorelei to realize that only love can conquer all?
~*~ 
I had no idea when I began writing my first book at fifteen that I was really starting a career that would make me a multi-published author by the age of twenty-three. I just had a simple idea for a simple story that I felt God wanted me to write. So I wrote that book and a couple more.
The more I wrote, the more it became the part of me that I never told anyone about. It seemed too personal and talking about it left me too vulnerable. I saw my talent as a delicate flower that could easily be crushed by well-meaning or careless feet. Perhaps it was that way at first. Then I studied journalism in college where I learned that a story isn't a silly delicate flower. It's a culmination of words on a piece of paper that somehow magically makes sense if you put them together right. It may never be perfect but it can be awe inspiring.
The confidence I gained from being wrong in my writing and learning how to be right allowed me to move past the fear of being trampled. At least, it did to an extent. God did the rest.
I slowly began telling a few people once I realized there was a definite possibility that I would become a published author. The strangest thing happened. I realized I wasn't actually talking about myself. I was talking about God, what He had accomplished in my life, the inspiration He'd given me, the favor He'd poured out on me.
Suddenly I realized why the enemy tried to make me fearful about telling my story. He wanted me to hide the gift God gave me so He won't get the glory. Well, the gig was up and I shouted God's praises from the rooftops.
Three contracted books later, I have had the privilege of seeing my life story and my written stories inspire many people to pursue their own God given dreams.
In abstaining from acknowledging my gift, I hid part of my identity. I hid the God part. Are you doing the same thing? If so, then remember this.
"You are the light of the world. A town built on a hill cannot be hidden. Neither do people light a lamp and put it under a bowl. Instead they put it on its stand, and it gives light to everyone in the house. In the same way, let your light shine before others, that they may see your good deeds and glorify your Father in heaven." –Matthew 5:14-16
Your Turn: What are your gifts and are you using them to bring God glory?