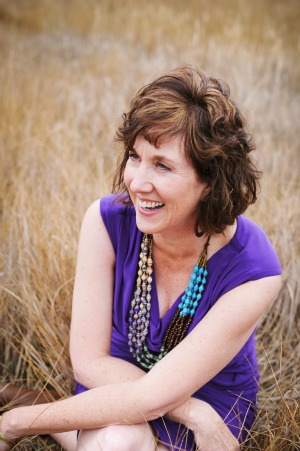 My friend Beth K. Vogt wears joy and encouragement like a form-fitting silk dress. She embodies passion for Jesus, her family and her career. After reading her sophomore novel, Catch a Falling Star, I thanked God for her talent and praised Him for the way He's going to be using Beth to minister to others through her words. Catch a Falling Star is a beautiful story that made me laugh, cry and stay up past my bedtime. Even when life doesn't go the way we plan, God's plans are always perfect.
Beth K. Vogt believes God's best is often behind the doors marked "Never." After being a nonfiction writer and editor who said she'd never write fiction, Beth's second inspirational contemporary romance novel, Catch a Falling Star, released May 7, 2013 from Howard Books. Beth is also the Skills Coach for My Book Therapy (MBT), best-selling author Susan May Warren's writing community. Connect with Beth at bethvogt.com.
~*~
I love fairy tales – the classic ones like Rapunzel and Sleeping Beauty, and the modern day ones like Rachel Hauck's Once Upon a Prince and Sandra Bricker's If the Shoe Fits.
In my just-released novel, Catch a Falling Star, the heroine grew up listening to her grandmother read fairy tales to her. Those romantic stories shaped her dreams for romance and happily-ever-after.
And yet, one of the reasons I write inspirational contemporary romance is because I believe there is more to romance than the fairy tales tell us. After all, fairy tales have magic … and fairy godmothers … and impossibly beautiful women who sing and talk to forest animals … and incredibly handsome men (usually princes) who fall in love at first sight and drop everything to rescue the fairest of fair maidens …
I don't know about you, but on my romantic journey, no fairy godmother showed up to re-do my wardrobe. There was no magic wand waving … no musical soundtrack playing in the background and no talking animals. (I admit talking animals would have freaked me out.) And one other thing was missing: The story didn't end at the "found my true love" kiss.
I fell in love with a real person who – guess what? – also fell in love with a real person. Translate "real person" as "imperfect." We promised to love one another "for better and for worse," never imagining how bad "worse" could get. Miscommunication? Not us. Disagreements about finances? Nah. In-law strife? Nope. A season in our marriage where the only thing holding us together was the covenant we made with God and with our children where we promised there would never be a divorce? Never.
Wrong.
Wrong.
Wrong
And wrong.
It was during the times our marriage struggled the worst that I was most thankful that I'm not in a fairy tale marriage. I live in the real world – but even more importantly, I believe in a real God who cares about my husband, my children, and me. I don't have to wait around for a fairy godmother because God is with me all the time. I don't have to wait on the wave of a magic wand because I can lean into prayer and the truth of God's word. I don't have to hide my imperfections because God offers me grace, not judgment.
As a young girl, I read fairy tales because they promised me something more. The funny thing is, I found the "more" I was looking for in my real-world romance. I stood in the "wide open space of God's grace" – with all my imperfections, doubts and fears – and discovered unconditional love. Not magic. Acceptance. Not a fairy godmother. A heavenly father who says I am fearfully and wonderfully made. Not a handsome prince. But an oh-so-handsome husband who loves me, day in and day out – happily ever after or not.
~*~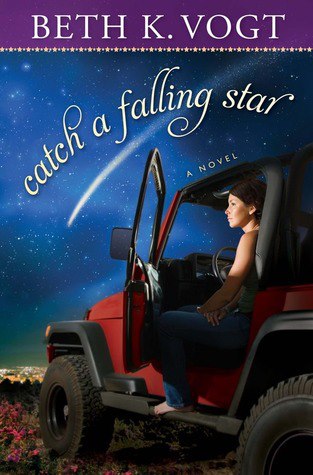 What does a girl do when life doesn't go according to her plan? At thirty-six, Kendall Haynes has seen some of her dreams come true. She's a family physician helping kids with severe allergies and asthma achieve more fulfilling lives—a childhood struggle she knows all too well. But are Kendall's dreams of having it all—a career, a husband, children—nothing more than a childhood fantasy? God says He knows the plans He has for her—why can't Kendall figure them out and be content with her life?
Griffin Walker prefers flying solo—both as an Air Force pilot and in his personal life. But a wrong choice and health problems pulled him out of the cockpit. His attempts to get out of "flying a desk" are complicated by his parents' death—making Griffin the reluctant guardian of his sixteen-year-old brother, Ian. How did his life get so off course? Can he get his life back on track…or has there been a divine plan all along?
Catch a Falling Star reminds readers that romance isn't just for twenty-somethings and that sometimes letting go of your "wish I may, wish I might" dreams is the only way to embrace everything God has waiting for you.
Your Turn: What was your favorite fairy tale as a child? How has your perception of fairy tales helped you define romance today? I'm giving away a copy of Beth's Catch a Falling Star to one commenter (U.S. residents only).