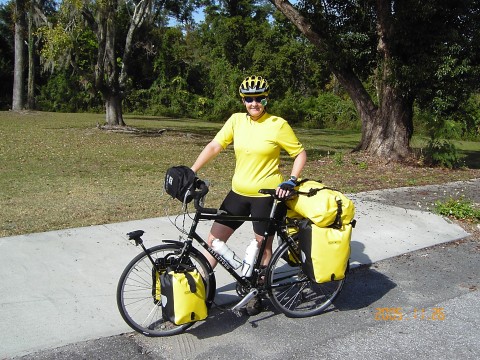 In a week or so, I'll leave behind friends and all that is familiar and take to the open road on a mission. I'll be leaving on a solo self-contained bicycle tour from Appalacia to the west coast in Oregon or Washington. 
I recently published my new e-book, Facing Fear and Finding Freedom. While writing that book, I was reminded about fear and how it can prevent a person from not only living their dreams, but even simple daily tasks.
I've always wanted to ride my bicycle cross country so I decided to combine the two. I decided to pedal with purpose. I'll be departing this week or next (depending on some final logistics), and will set out on a journey of thousands of miles. Alone.
Why I'm Doing This
I could say I don't need a reason other than wanting to pedal across America but that would not be entirely true. In 1984 I was abducted from a parking lot in broad daylight from a drug crazed criminal. He'd just gotten out of jail the day before.
Though I survived the attack and broken bones healed, I suffered from Post Traumatic Stress Disorder (PTSD). Fortunately, I had a great medical/mental health team that helped me overcome.
Unfortunately, there are so many women who suffer in silence. PTSD holds them prisoners in their own homes. If they do venture out, serious anxiety and panic occur. I want them to know they can overcome PTSD. They can live a life free from the torture that comes from endless fear.
So, I will take to the open roads, completely on my own. I will be at the mercy and good graces of complete strangers I meet along the way. I will blog about my experiences and will write a book as I travel.
My hope is that women who survived violent assault but still suffer from PTSD will muster the courage to seek help and will take back the part of their lives that was lost when they were  violently assaulted.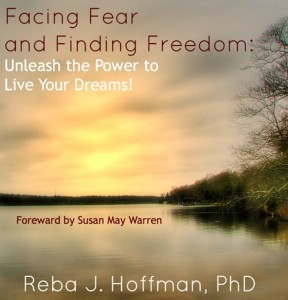 How You Can Go With Me
Don't worry, I won't ask you to load up a bicycle and pedal by my side. But, there are things you can do to take the trip with me:
Pray, not only for me, but for all those women who suffer from PTSD.
Have me as a guest on your blog. I would be honored and it would really help get the word out.
I know the trip won't be easy but even pedaling over mountains with forty pounds of gear is easier than summiting the mountain of fear from PTSD. I have the easy job. 
Thank you for your support as I pedal with purpose!
~*~
Reba J. Hoffman is a natural encourager, who has dedicated her life to others and finds no greater fulfillment than to watch those she coaches to succeed. She lives a simple life by design and shows others how to as well. She found her true north and does everything within her power to not only stay there, but to help others discover the way to their own true north. Learn more about her at www.rebajhoffman.com. 
~*~
Your Turn: How are you fulfilling your dreams?