Let's Celebrate Lakeside Family!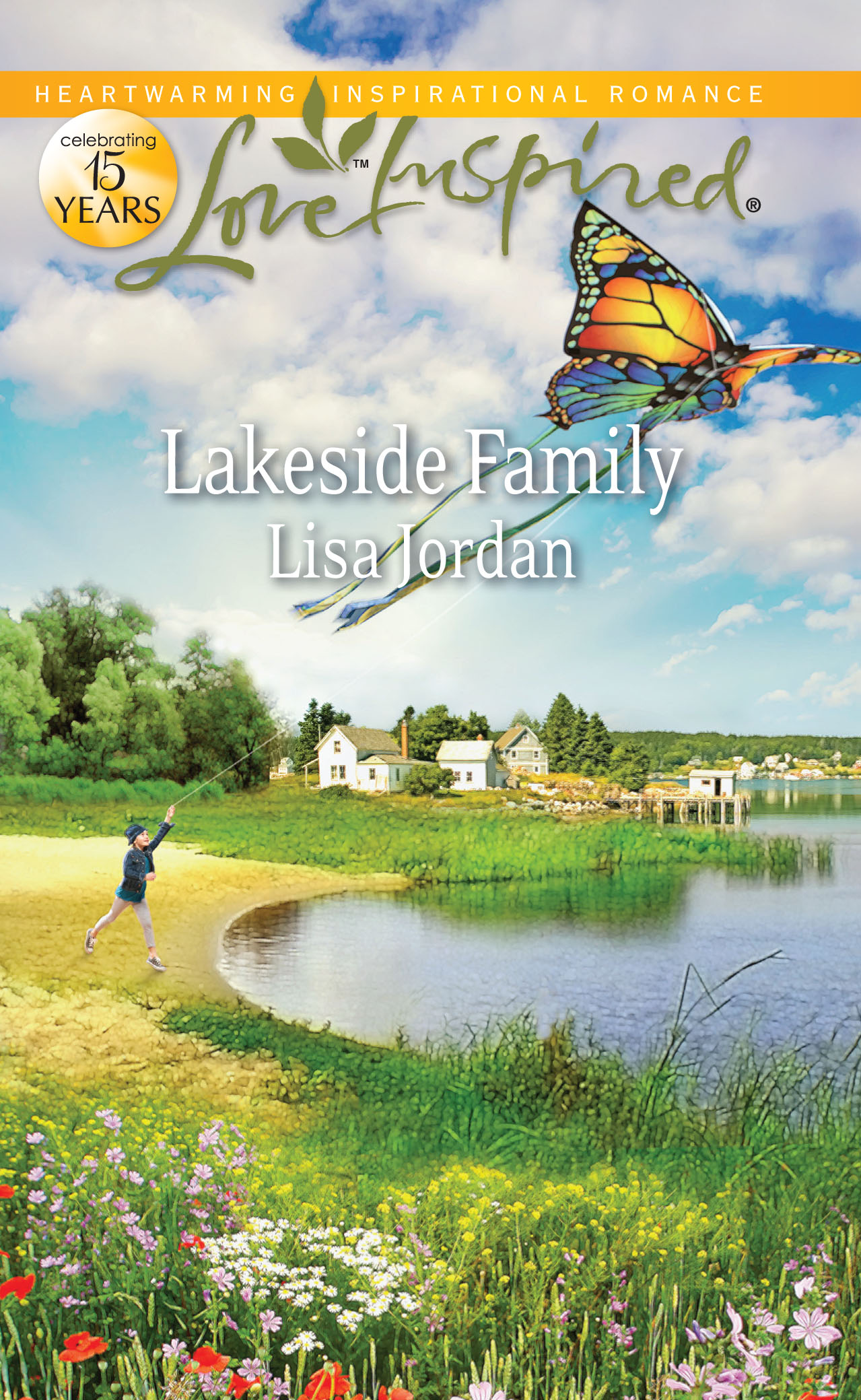 Lakeside Family has been released by Love Inspired! To say I'm excited is an understatement. Having my first book published was a dream come true, but to have another book in less than a year–wow! I'm humbled and overwhelmed.
If you read Lakeside Reunion, you met Josie as the owner of Cuppa Josie's. I never expected Josie to have her own story, but my friend Ginger said she enjoyed meeting Josie and wanted to know more about her. So I did some pondering about Josie–why she was a single mom, where was her child's father, etc, and Lakeside Family was born.
I will be celebrating the release of Lakeside Family with a month-long celebration during August. I will be visiting friends' blogs, giving away free copies of Lakeside Family, drawing random names from my Author Facebook page for Starbucks gift cards and offering other goodies.
Since Josie owns a coffee shop, I figured it was fitting to offer two giveaway baskets: Coffee Lovers Basket & Tea Lovers Basket.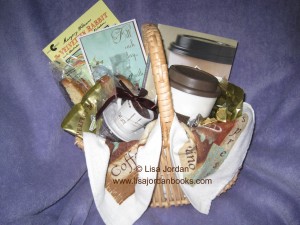 Coffee Lovers Basket
The Coffee Lovers Basket offers a coffee-themed hand towel, 6 packs of different flavors of coffee, a travel coffee mug, Nonni's biscotti in chocolate and chocolate hazelnut, handmade cards by me, chocolates, a small coffee cup candle, a copy of The Coffee Mom's Devotional, a copy of Margery William's The Velveteen Rabbit and whatever else I may decide to throw in there. 
Tea Lovers Basket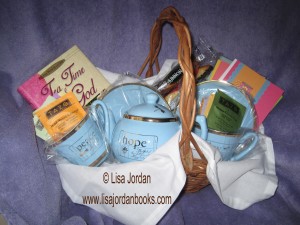 The Tea Lovers Basket offers a beautiful Romans 15:13 tea set with an assortment of Tazo teas, a copy of Tea Time with God devotional book, handmade notecards by me, a tea-themed memo pad, Nonni's biscotti in chocolate and chocolate hazelnut, assorted chocolates and whatever else I may throw in there. 
Other Giveaways
In addition to these giveaways, I will be drawing 1 name every Monday during the month of August from those who "Like" my Facebook Author Page for a $10 Starbucks gift card. 
Also I will be participating in a blog tour and giving away copies of Lakeside Family and other goodies
To be entered in the Coffee Lovers Basket or Tea Lovers Basket Giveaways, simply post a comment here with your name, your email address and your coffee or tea preference. Two names will be chosen randomly for each basket–one name per basket. Be sure to leave your email address so I can notify you if you win. 
Contest Rules
The names for the Coffee Lovers and Tea Lovers baskets will be selected using the number generator at www.randomizer.org.
All contests begin at 12:01 a.m. EST on August 1, 2012 and ends at 11:59 p.m. EST on August 31, 2012. 
Contests participants must be at least 18 years old by August 1, 2012. 
Contest participation is limited to U.S. residents only.
No purchase necessary to participate.
The odds of winning are dependent on the number of participants.
Winners will be contacted via email by Friday, August 31. Winners have one week to respond to prize notification. If a winner has not contacted me by 11:59 p.m. EST on September 7th, 2012, another winner will be chosen. Prizes that need to be mailed will be mailed via USPS within one week of contest closing.
Winners will be posted on my blog on Monday, September 3, 2012.