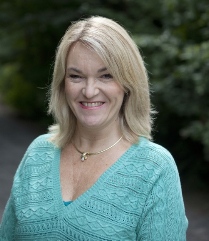 Today I'm excited to host Cathy West, my friend and agent-mate. I met Cathy for the first time through ACFW and tried not to covet her residence–she lives on the beautiful island of Bermuda. 
Catherine West in an award-winning author who writes stories of hope and healing from her island home in Bermuda. Educated in Bermuda, England and Canada, Catherine holds a degree in English from the University of Toronto. When she's not at the computer working on her next story, you can find her taking her Border Collie for long walks or tending to her roses and orchids. She and her husband have two college-aged children. Catherine is a member of American Christian Fiction Writers and Romance Writers of America, and is represented by Rachelle Gardner of Books & Such Literary. Catherine loves to connect with her readers and can be reached at Catherine@catherinejwest.com
Hidden in the Heart is Cathy's second novel and can be purchased on Amazon: Hidden in the Heart. 
~*~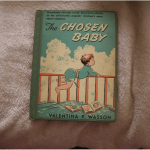 Once upon A time, because all great stories start out that way, a baby was born. As that baby grew, her Mom and Dad read this book to her.
As the little girl got older, she came to understand that she was adopted. Her Mommy and Daddy weren't able to have children of their own, but God gave them the little girl, and made them a family.
Sounds like the makings of a happily ever after novel, right?
Well, that little girl was me, and yes, I did have a happily ever after, but it took a while for me to get there.
Growing up adopted was not always easy. Yes, I knew my parents loved me very much, after all, they picked me, how could they not? But deep down, I knew there was someone else, someone with no face and no name, who had given me life. Someone who, perhaps, didn't love me quite as much as she was supposed to. Didn't love me at all, really, because she gave me away.
Childhood thoughts are complicated, and often made light of. I never acknowledged those thoughts about my birth mother out loud. Never thought I should. Or could. And then one day, long after I'd married and had my own children, I was hit quite out of the blue by a fierce desire to know. 
For the first time in my life, I really wanted to know where I came from. And I prayed for the courage to find out. Because if I'm honest, it would have been easier to stuff down that feeling, brush it off as fleeting fancy, pretend it didn't exist, and get on with life. But the longer I pondered, the stronger it became. When dreams are denied, they simply grow bigger.
With the support of my family and prayer partners, I embarked on the search that would change my life. I found my birth family. I found all the answers I needed, and God gave me the grace to accept them, and to know that in all things, He truly works for good.
Family is often too simplified. Mom, Dad, siblings, aunties and uncles and cousins…but family means so much more than that to me.
Family means home. Love. A place you can go any time and know you are wanted. Whilst I had a wonderful family growing up, and still do, I have gained extra family, and I am so grateful for each one of them.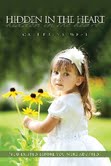 My personal journey of search and reunion was not without heartache, but I have learned much through those times, and truly grown closer to God. I did not intend to write my story, but after a few years, friends encouraged me to do so, and Hidden in the Heart was born. I am so excited to have this book to share with you, and I'm always happy to talk adoption! 
Your Turn: What's your definition of Family?