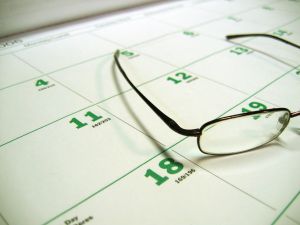 Okay, I admit it–I can't do it all. Shocking, I know.
Working full-time during the day and writing in the evening leaves me with little time and energy for social media. Marketing is essential to building my writing career, so I'm working on a manageable social media schedule that works for me.
But that means limiting my blogging time. So for now, I will be blogging on Tuesdays and Thursdays.
Tuesday posts will be related to marriage, romance and family.  
Thursday posts will focus on guest bloggers who want to write about love, marriage, romance and family from their points of view and occasionally fun posts like what I'm crafting at the moment or ideas for fun date nights. 
If you would like to be a guest blogger, email me privately and I will send blog guidelines and schedule you!
As always you can still subscribe to my blog, follow me on Twitter (@lisajordan) and find me on Facebook at www.facebook.com/AuthorLisaJordan.
By the way, I'm blogging at ACFW today: Five Steps to Managing Writer Meltdowns
Photo credit: http://www.sxc.hu/photo/544229
Your Turn: How do you manage social media with your busy schedule?