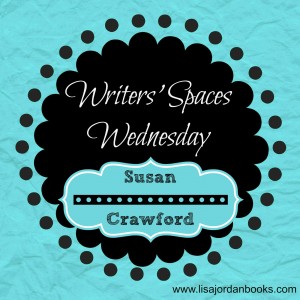 I've always been fascinated by other writers' spaces. Some of my writer friends have beautiful offices. Others frequent their favorite Starbucks, Panera, or local libraries to write. Some write at their kitchen tables or living rooms. Because I love to see where others create, I've started Writers' Spaces Wednesdays.
~*~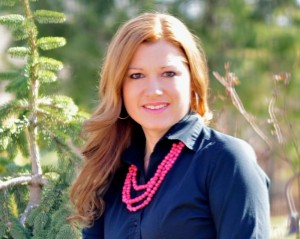 I met Susan Crawford through My Book Therapy and ACFW. She has a sweet spirit and a quick smile. I was honored to be asked to endorse her debut novel, Saving Justice. Susan is an author of inspirational contemporary romance, published by Redbud Press. Before publication, her debut novel Saving Justice was named a finalist in the 2014 American Christian Fiction Writers Genesis writing contest. She lives in Oklahoma City, where she happily crams writing in between being a wife, mom, and small business owner. Connect with her online: website, Twitter, Facebook, and Instagram.
Susan, so glad to have you sharing with us today. Tell us about your writing space.
Well, my official answer is that it's this awesome space in a corner of my bedroom. A couple of months ago, my husband built me a desk and created this area for all of my creative pursuits. It has a computer for writing, a Cricut for crafting, and is surrounded by books and colorful art. I absolutely love it, but when he put it all together I was in the middle of writing a rough draft, and for some reason my brain couldn't make the transition. Every time I tried to write at the desk, I couldn't come up with the words, so I went back to sitting on my bed, five feet away (with my wonky laptop that turns off every seven minutes and is missing the "C" key). When I start my next book, though, I'm going to train my brain to work there because I really love it!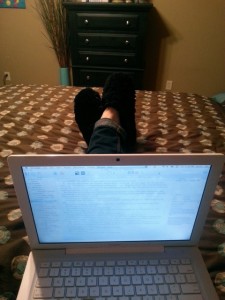 I share my writing space with my crafting, too…complete with a Cricut. What makes it special for you?
The fact that my husband built the desk and bookcases and arranged the whole area is the most special thing about it. He's always been so supportive of my writing and wanted to create a place for me to work. I also think he wanted a place to store the stacks of writing craft books I had laying all over the house, but he didn't say it out loud because he's sweet like that.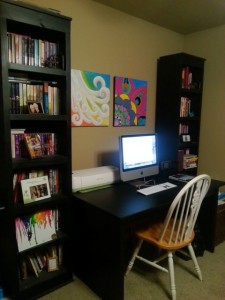 What a sweet expression of love! Your space is lovely. What is one element of your space that makes you smile?
The artwork. I'm not a fantastic artist by any stretch of the imagination, but the Lord awakened this creative desire in me and I started painting about a year ago. I just love the colors, and those pieces remind me that it's never too late to start something new.
That's so cool! What are your "must-haves" when you sit down to write?
My computer ("C" key optional) and absolute, total silence. Some people can write with music playing or with other people in the room, but I am not one of them. I can't focus if anything else is going on. I've tried to write in coffee shops, but the only thing I accomplished was drinking a lot of coffee and eating too many pastries.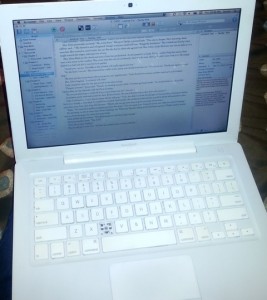 Share a typical writing day.
I have a day job and an active family to schedule around, so I cram writing in whenever I can. The only thing that's consistent in my routine is that I start with prayer—there's no way I could write anything if God didn't show up to help me. But on the days that I do happen to get a block of several hours, I try to get the actual writing done first. I'm the world's greatest avoider, so the sooner I get the words on the page, the better. Then I can move on to editing or marketing or whatever else needs to be done.
If you could choose the ultimate writing space, where would it be?
Somewhere warm. Maybe a little beach house with a view of the ocean. As long as there were no people walking around or making noise on said beach. 🙂
I totally hear you about wanting to be someplace warm. And, I'd totally go for the beach house with an ocean view, also. Tell us a little about your latest release.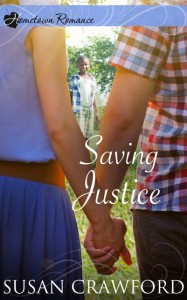 Saving Justice is my debut novel, which just released yesterday. It's about an elementary schoolteacher who's on a mission to help an at-risk student and an entrepreneur who has gone to great lengths to overcome the poverty he grew up in.
Susan, thank you for sharing your writing space with us today.
Readers, you can buy Susan Crawford's Saving Justice on Amazon. Just for fun–what are your favorite creative pursuits?