I'm all about the promises of hope & happily-ever-after. After all, it's the tagline on my website and the theme that runs through all of my novels. Even though I've been happily married to my husband for over thirty-two years, I realize not all romances end up like the fairy tale.
However, there's a difference between love and romance, especially when it comes to "loving well."
What does it mean to love well anyway?
There's a difference between love and romance, especially when it comes to loving well. What does it mean to love well anyway? #tellhisstory #faith #love
Click To Tweet
When I think about loving well, three things come to mind:
Love is a choice.
Love is action.
Love conquers all.
Love is a choice.
I met my husband when I was nineteen. Initially, I was captivated by his blue eyes, strong military posture, and those muscles…sigh, those muscles. However, as we got to know one another, I grew to appreciate a lot more to him beyond his physical appearance. He was kind, compassionate, generous, respectful, and most of all, he made me feel safe. We became friends before gravitating toward a romantic relationship.
When I gave him my heart, I chose him. I chose to love him. As we dated, then married, I had to continually choose to love him. Most of the time, it was very easy. However, like any couple, we had difficult times. Through those trials, I chose to love him. Loving our children was a choice. We chose to give them a loving, stable home life. We chose to be "mean parents" in order to guide them down the paths toward being responsible young men. We choose to continue to love them into adulthood.
What about those who hurt us? Those who don't honor God with their words and actions? Those who cut us deep and leave gaping wounds. Honestly, loving those who hurt us can be very challenging. Sometimes downright difficult or even seemingly impossible. So, why do we need to? Because God loves us. And He commands us to do the same for others.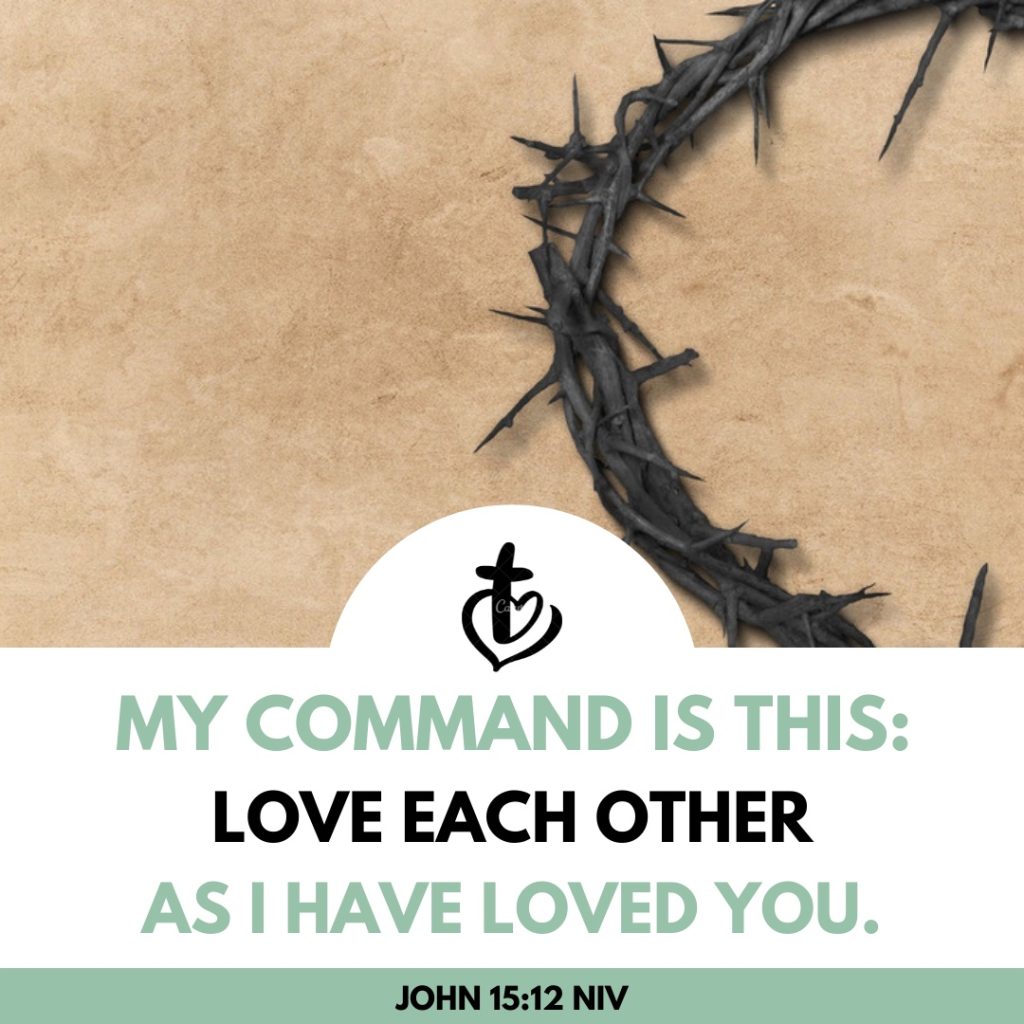 Love is action.
I'm sure you've heard it before—love is a verb. A verb describes action. In order to deepen our spiritual maturity and shine like Jesus, then we need to love actively on a daily basis. What that looks like depends on each person.
For me, I actively love my husband by making him a hot breakfast and a healthy lunch before sending him off to work. When he returns home from work, dinner is ready (or close to it). I clean our house and do the laundry. I do all of these things because I love him. It blesses him to come home to a clean house and hot meals. He said those are daily gifts to him. So why wouldn't I want to bless him in such a loving way?
Actively loving our sons means knowing when to push forward and when to pull back in guiding them to make healthy decisions. It also means loving them through their mistakes and failures. It means loving them through choices that we may not agree with. Actively loving family and friends means making time in our schedules for quality time together, being willing to love through the heartache and dark moments. Active love means showing grace and compassion. It means being present and willing. It means loving Jesus first and putting others before ourselves.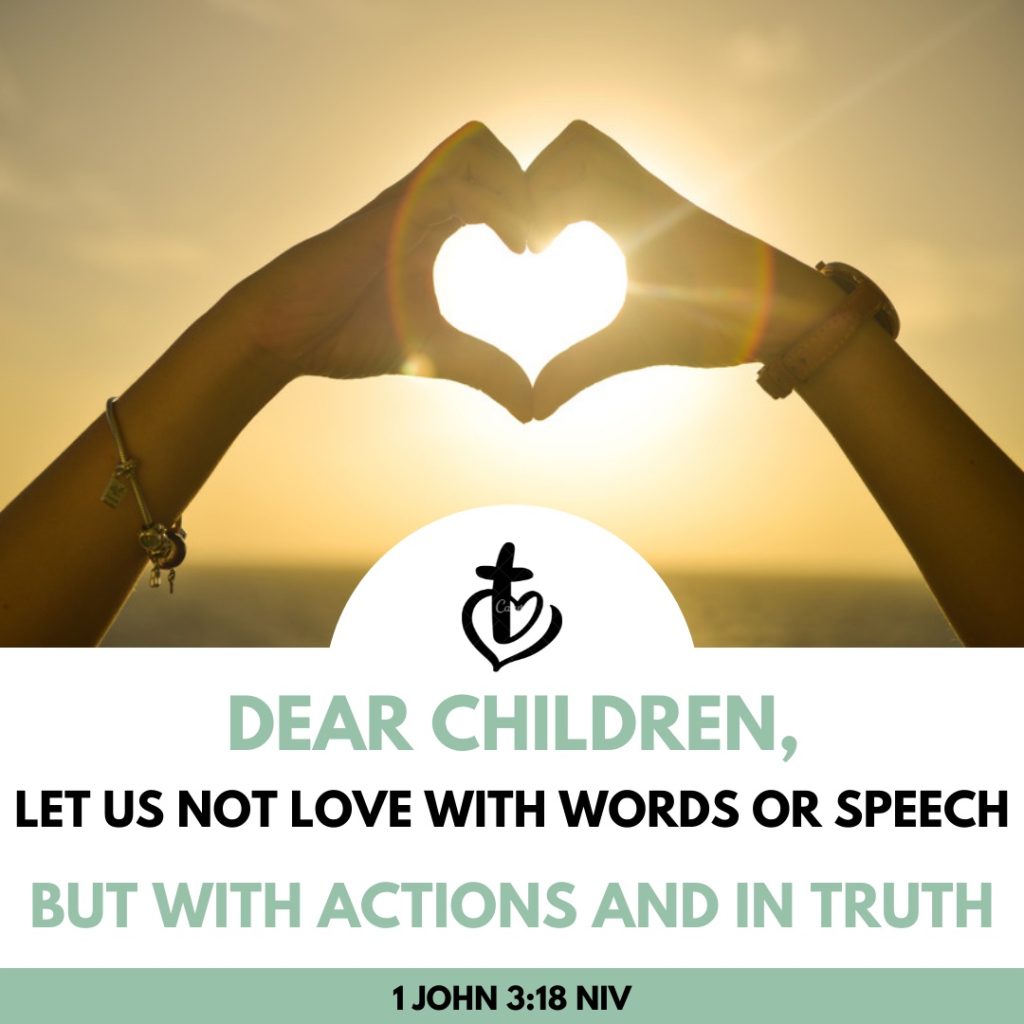 Love conquers all.
With the skyrocketing divorce rate, you may scoff at this statement. However, I'm not talking about romantic love or even brotherly love. I'm talking about agape love—the unconditional love of God. God loved us so much that He sent his only son to die on the cross for our sins. God's love showers grace and mercy over each one of us. He loves us so much that He'll leave the ninety-nine to rescue the lost one…and Heaven rejoices.
No matter what trials and struggles we're facing in our lives, God's love is greater. When we accept His gift of redeeming grace and choose to live our lives in accordance with His Word, then we are showing how His love claims victory over sin—His love conquers all.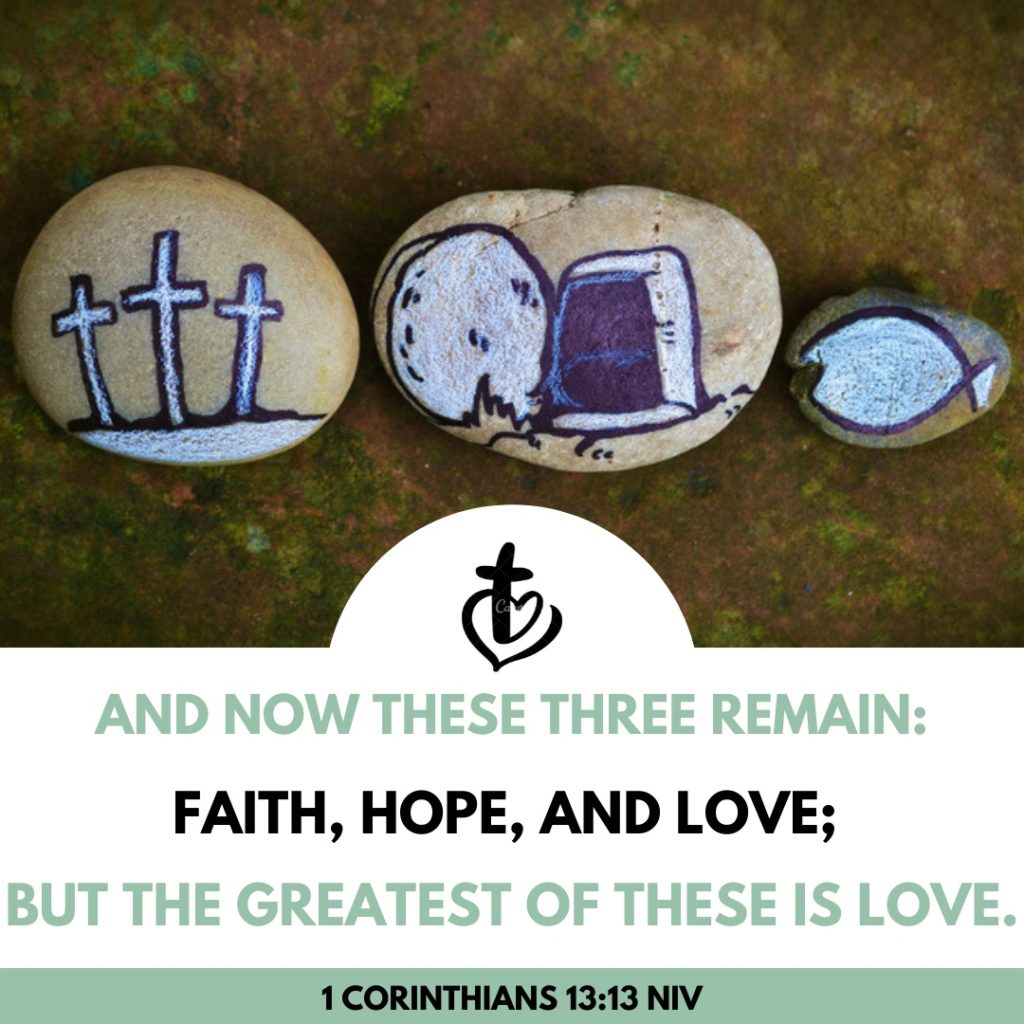 Loving well means accepting who you are in Christ and making choices to honor Him with actions and words. It means putting Jesus and others before yourself. It may not always be easy, and it takes sacrifice and commitment. But we love well because He first loved us.
We love well because He first loved us. How do you love well? #lovewell #tellhisstory #Christianliving
Click To Tweet
How do you love well?
You are invited to the Inlinkz link party!