As I walked to my mailbox, I was drawn to the pops of color sprouting through the drab grass covered with dried leaves and leftover remnants of winter's fury.
Crocuses. Tiny purple and white flowers that offer hope. Another reminder that the season of winter has passed, and spring has come again. A time of growth and rebirth.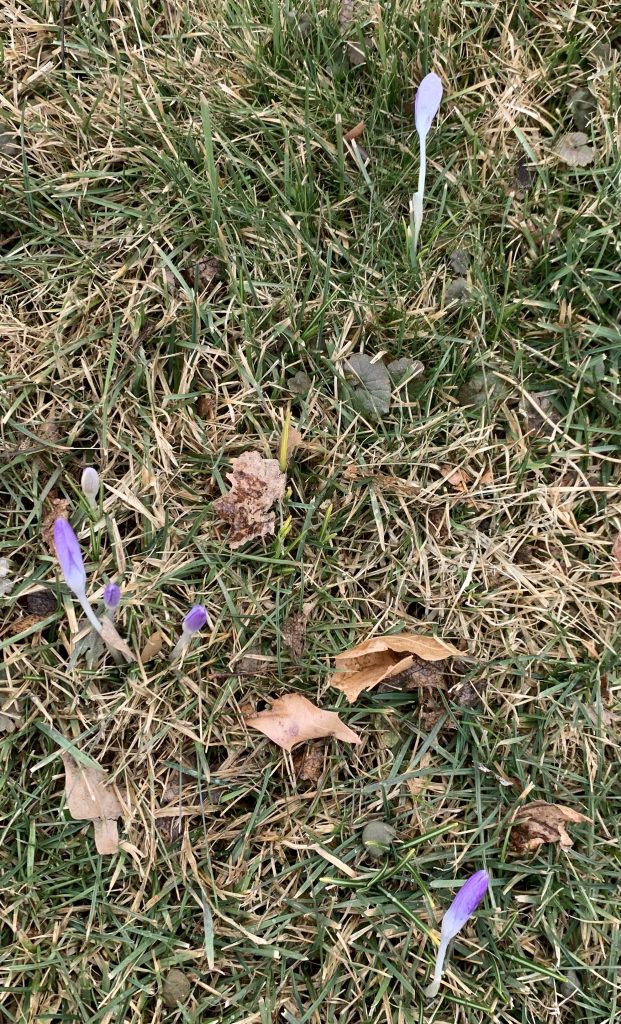 However, with spring come thunderstorms. I really dislike storms, particularly anything involving strong winds or lightning. When I was a child, a tree had fallen on our house. Even though I was asleep at my grandparents' farmhouse down the road, that accident created a domino effect of events that changed my life forever.
When lightning slashes through the darkness, rolling thunder shakes the house, and winds howl through the trees, I bury my head under my pillow to drown out the fury. As rains pelt the windows and tree branches batter the roof, I worry about what the morning will bring. But these environmental storms blow through in a few hours, leaving minimal destruction in their wake…unlike the storms of life that tend to linger much longer, wreaking havoc and creating chaos and pain.
So many of us have gone through those storms—losses of loved ones, job and financial struggles, destruction of marriages and family values, wayward children, addiction, illness…the list of travesties can be endless.
Seeking God
As I've walked through my own difficulties, I've had to learn how to seek God in the midst of those storms in order to strengthen my hope and deepen my faith.
Jeremiah 29:11-13 is my life verse—the one I claimed over two decades ago when I surrendered my life to the One who showered His grace and mercy over my sinful heart. I love the promise in verse 13: You will seek me and find me when you seek me with all your heart. Yesterday, I wrote in my Dare Greatly journal: What does it mean to seek God?
Seek means to go in search of something. Popular synonyms include follow, explore, and pursue to name a few. The best way to seek the Lord is to call out to Him by name in prayer. He longs to hear from His children. There's no better way to deepen that relationship that to talk to Him.
Pursuing God
When we desire to pursue God, we spend time in His presence. When we explore His Word and allow His principles to be guiding forces in our lives, we become followers who long to be in the center of His will.
When I feel like I'm being tossed about by those storms of life, I lift my eyes and my voice to the Maker of Heaven and Earth who promises to watch over me and keep me from harm. The more I pray, the less I dwell on my circumstances. My focus shifts from the problem to the Problem Solver.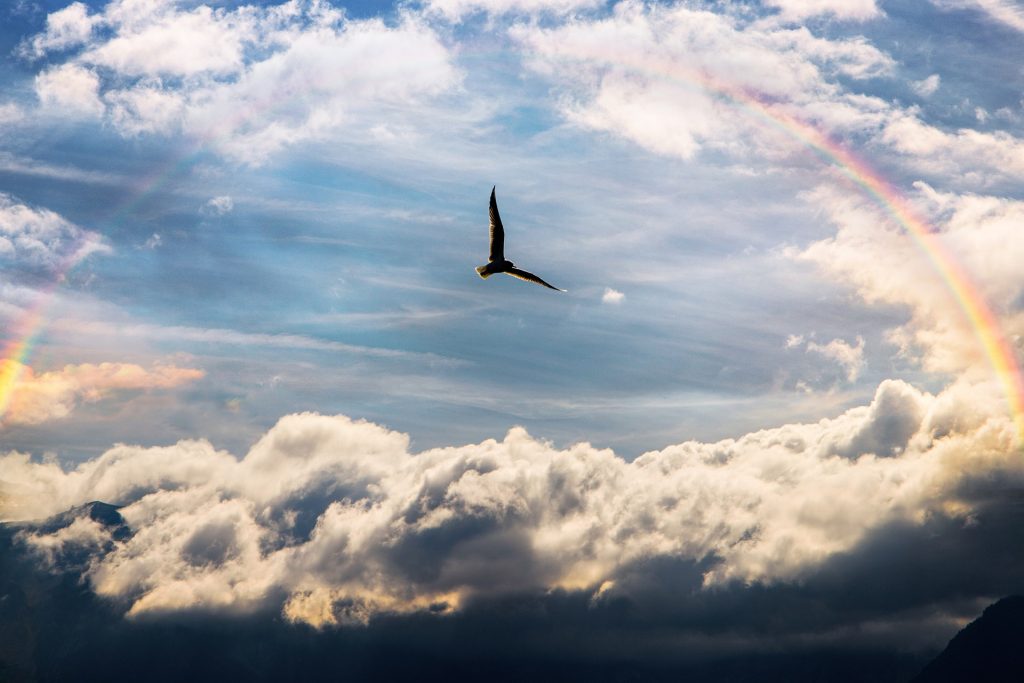 Needing God
So many times, I've cried into my pillow asking God to calm those storms raging through my life. And if that wasn't a part of His will, then He needed to calm His child.
Rain is vital for plants to grow and for our rivers to flow freely. Wind and rain can be refreshing on hot summer days. They can also be devastating. Even the strongest tree can crack if the strong winds and rains hit their weakest areas.
The same goes with us—we may endure a gentle summer-like rain of challenges. Or at times, we may feel like a hurricane has blown through and ripped our hearts apart. The evil prowls and tries to devour us when we're most vulnerable. He spreads his lies trying to dilute God's truth. The doubt and accompanying discouragement cause us to struggle with seeking Him.
Leaning into God
Despite the fear and anxiety that well up during those trials, they won't change our circumstances. The adversities that threaten to break us are temporary. Leaning into God and seeking His presence through prayer, Bible study, praise, and worship can chase away those fears if we lift our eyes and our hearts to the One who doesn't hide from His children.
Seeking is a verb that requires action. No matter how severe the storm, God is in the midst. He remains constant, faithful, and present…never bending or breaking. No matter the strength of the gusts in our life storms causing us to bend, He hears every whisper, every prayer, every cry of our hearts. Even if we feel like He's abandoned us, turning a deaf ear to our troubles, He's at work calming those storms…and His children. The storms that threaten to topple us also allow us to lean into God and strengthen our faith. When we seek Him, the intensity of the storm lessens. Seeking Him takes the focus off our problems and places it where it needs to be—on Him.
How are you seeking God in the storm?
You are invited to the Inlinkz link party!