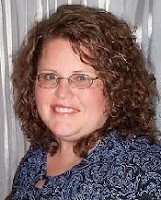 I'm so excited to have Michelle Lim, my brilliant critique partner, as my guest blogger today. 
Michelle started writing as a journalist for a college newspaper. She was a category finalist in the Phoenix Rattle in 2012, a Genesis semi-finalist in 2011 and a bronze level finalist in the MBT Frasier Contest in 2010. She has completed three romantic suspense novels. She currently serves as Brainstorm/Huddle Coach for the My Book Therapy and coordinates the Genre Java Column for the Voices e-zine. Michelle and her husband Hui Hong are the proud parents of four rambunctious children who keep their life full of laughter and suspense. To learn more about Michelle, visit her wonderful blog
Thoughts on Plot
. 
~*~
The people you love are the ones that have the greatest potential to make you crazy. Who else knows how to annoy you without even trying? 
Toilet seats, laundry, mowing the lawn, garbage disposal…all things that bring out the worst in us. How is it that leaving the toilet seat up can create a war so intense that it leads to arguing about mothers-in-law and mortgage payments? 
Thankfully there are Valentine's Day, Christmas, anniversaries and birthdays. Chocolate, roses, and a beautiful restaurant. All have a way for making the small things unimportant. We are reminded of how much we love one another and learn to act on it.
Being in love is wonderful and terrible all at the same time. Building forever takes a lot of work and somehow people forget to mention that in the midst of all the happiness.
My husband and I have been married for twelve wonderful years. We've had ups and downs like everyone else, but we see that we are building forever, not just attempting to make each other happy.
Marriage is meant to last forever, but we often sabotage our efforts with short term dynamite. Dynamite can demolish what you are building together.
So what is the dynamite in marriage? Anger and resentment demolish relationships like dynamite does buildings. We are going to get angry with each other once in a while. But there is a difference between getting angry and letting things simmer til they get to boiling range in the aftermath.
Be angry, and yet do not sin; do not let the sun go down on your anger, and do not give the devil an opportunity. 
(
Ephesians 4:26–27
) 
Bottom line:  COUCHES ARE FOR SITTING!
What do I mean? Once you have disagreed with one another, you shouldn't choose to separate and let your anger fester.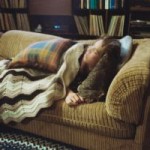 No sleeping on the couch. Is the couch that evil? No, but it is a symbol of your inner turmoil and choice to hold on to your anger. Don't go to bed angry with each other.
You may not agree and not everything can be solved in a short time, but commit to one another that you will work it out when you've had some time to think about it. Communicate that you still care for one another.
Remember that you are building forever. 
Your turn: What tips do you have for resolving arguments in your marriage?