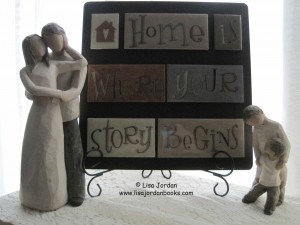 I had the privilege of attending the American Christian Fiction Writers (ACFW) last week in Dallas, Texas. 700 writers and industry professionals gathered together to celebrate the craft, each other's journeys and the Lord.
Attending ACFW is like a huge family reunion. I saw friends whom I've known for years. I met new friends face-to-face whose names I recognized from my online community. I attribute much of my writing success to ACFW.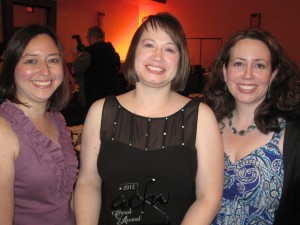 Saturday evening at the ACFW Gala, I had the honor and privilege of being awarded the Carol Award for Lakeside Reunion in the short contemporary romance. Being a finalist filled me with incredible joy, and I wanted to have the same joyful spirit for whomever won. I truly did not expect to win, so when Mindy Obenhaus announced my name, I gasped and buried my face in my hands. 
When I accepted my award, I shared a tiny bit of the history of this novel–it's dedicated to my husband because he gave up his greatest dream due to my intense fears, yet he's my strongest supporter. Lakeside Reunion is dedicated to him. I concluded thanking other important people in my writing life–my boys, my mentors, my agent, my editor, my writing support group and my God…after all, without Him, none of this would be possible.
As I reflected on the journey I've taken with this first novel, I realized home is where my story began. I don't recall the date, but I remember the exact moment when I knew I was called to be a writer. If I hadn't met that handsome Marine on that summer's evening in 1989, then I wouldn't have had this particular story to tell.
Our home world shapes us into who we are and how we view life, with our family and friends playing characters in our life stories. The choices we make create life experiences. Our life experiences allow us to draw on those emotions when developing our fictional characters. Each one of us has a story tell. And we are the only ones who can tell it in our own unique voices. 
Your Turn: How has your home world shaped you into the person you are today? How do you share the stories of your past?