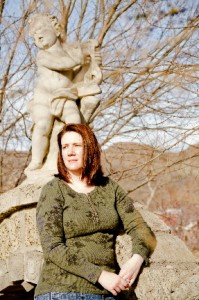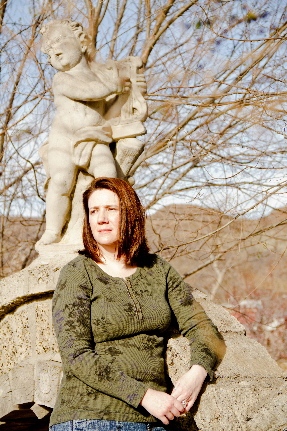 I'm thrilled to have my friend, debut suspense novelist Jordyn Redwood as my guest blogger today! Jordyn Redwood is a pediatric ER nurse by day, suspense novelist by night. She hosts Redwood's Medical Edge, a blog devoted to helping contemporary and historical authors write medically accurate fiction. You can connect with Jordyn via her website at www.jordynredwood.net.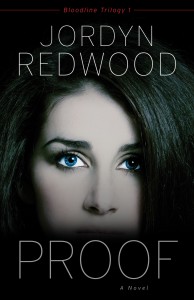 Jordyn's debut novel, Proof, released June 1 from Kregel Publications. 
Dr. Lilly Reeves is a young, accomplished ER physician with her whole life ahead of her. But that life instantly changes when she becomes the fifth victim of a serial rapist. Believing it's the only way to recover her reputation and secure peace for herself, Lilly sets out to find–and punish–her assailant. Sporting a mysterious tattoo and unusually colored eyes, the rapist should be easy to identify. He even leaves what police would consider solid evidence. But when Lilly believes she has found him, DNA testing clears him as a suspect. How can she prove he is guilty, if science says he is not?
You can buy your copy of Proof here. Jordyn is giving away a copy of Proof to one commenter. Please leave your email address with your comment. 
~*~
Don't we need humor in life to make it through? Life is hard. I have two very serious jobs. I'm a real life pediatric ER RN and a suspense novelist. Those can be heavy days but they can also be fun days—by using a little humor to get through.
Marriage is no different, right? Humor is necessary. What are some of the funniest things that have happened between you and your spouse? To take a break from discussing serious subjects: like death, trauma, and writing suspense—I thought I'd take a humor break and share some funny highlights from my married life.
Do you find that opposites attract? That's the truth with my husband and I. He's the quiet introvert. I'm the more outspoken extrovert. He gets queasy at the site of blood. Obviously, I do not. What we have seems to work—as we've been married almost fifteen years.
During our dating years, we were set to see a movie. I drove to his place and let myself in—and then sat there fuming when he was nowhere to be found. This was before the age of everyone having a cell phone. Finally, his phone rings. I answer. He's on the line. "Where are you?" He asks. "Where are you?" I ask right back. He says, "I'm at your place!"—"Well, I'm where you should be."
Other funny moments? Let's see—teaching kindergarten Sunday school with his ex-girlfriend. Well, we can laugh about that now.
My husband likes to trim his own hair. One day, he mistakenly forgot to put the spacer on the clippers and took a swipe. Without much introduction, he comes into the living room and asks me, "Can you fix this?" with one bald stripe down the middle of his head.
I burst out laughing so hard—I still crack up thinking about it. ER nurse honey—not hairdresser extraordinaire.
Sometimes, you need those lighter moments in life to get you through serious novels, too. I have a very dry sense of humor. My debut medical thriller, Proof, deals with some very serious subjects and I thought whilst writing the ms—I really do need some moments of levity.
Hence, the humorous pairing of my odd couple detectives, Nathan Long and Brett Sawyer. Nathan means business. He's serious and organized—bordering on an undiagnosed case of OCD. A southern gentleman. Brett's the laid back easy type—maybe plays a little bit loose with the rules to get the job done. Often, their interactions provide comic relief in Proof. Let me give one example: an elderly woman with some questionable underwear choices serving them tea with a heavy dose of liquor during an interview. You may think that would never happen. Well, just recently I had a 14y/o show up just in his skivvies—at the ER. That's right—just the white cotton briefs. And let me say—he was not deathly ill. Plenty of time for that young man to get dressed.
Your turn: What about you? What's the most humorous thing that's happened in your married/dating/writing life? I'd love to know—could end up in my next book. Names withheld—of course. 
Remember to leave your email address with your comment so we can contact you for your mailing address should you win a copy of Proof.