When I was seven years old, I had a nightmare there was a snake in my bed.
I rushed into the living room where my parents had been watching TV. My dad took a flashlight into my bedroom, pulled back the covers, and shined his light to prove the snake was not there.
It was only a dream.
However, it felt so real in fact that I still remember the details over forty-five years later…and snakes continue to be my greatest fear.
Surrounded by Darkness
But isn't that what darkness does?
It creates a void that prevents light from coming in. Our fears grow into nightmares preventing us from seeing reality.
Even as an adult, I sometimes fear the dark because I can't see where I'm going or know what's coming at me.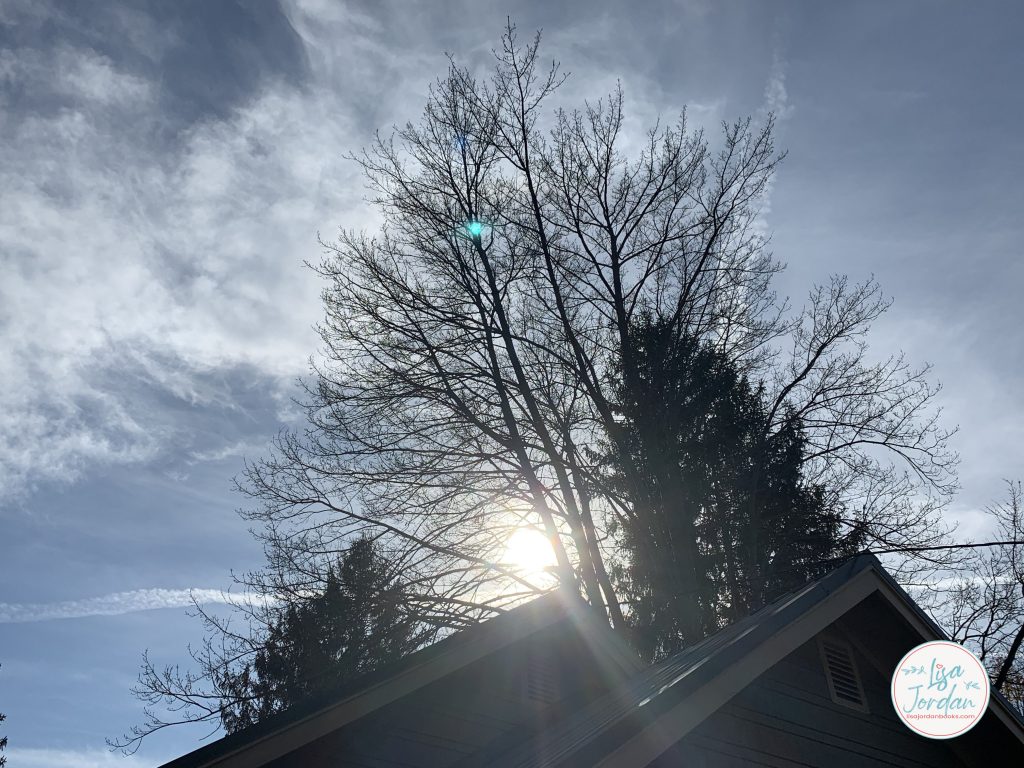 I've talked about this before, but that's because it was a defining time in my life, but a number of years ago, our family walked through a very difficult time, which included my husband and me losing both of our fathers just over a year apart. Those losses changed us.
Bathed in Light
One night, with the loss of my father still fresh on my heart, I crawled in bed with my grief wrapped around me and sobbed into my pillow. Darkness surrounded me as I cried out to God with an anguished spirit.
But then a silvery light crept through a slit in our curtains and stretched across my bed. I pulled back the curtains to see the most beautiful moon shining over me and bathing me in light.
In my darkness, God saw my grief and shined his light. I simply needed to look up to see it.
God shined his light. I simply needed to look up to see it. #tellhisstory #faith #hope
Click To Tweet
When we walk through the trials of life, darkness can descend and obscure our way, leaving us to stumble down a path pitted with grief, despair, and anguish.
Offering His Light
How many times have you tried to walk that path alone with only your feelings of loss, rejection, and heartache keeping you company? Instead of offering hope, that darkness left permanent scars on your heart.
But there is hope.
No matter what darkness pervades your spirit, God is there, waiting to offer light to help you find your way.
When God created the world, He called light into existence. The earth had been formless and empty. And dark. But God knew we needed light for existence and survival. And He provided. Then God knew we needed more—we needed Light for eternal life.
He gave us Jesus.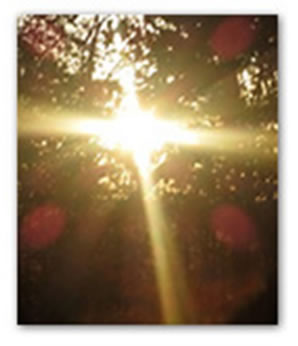 The light shines in the darkness, and the darkness has not overcome it. John 1:5 NIV
When Jesus spoke again to the people, he said, "I am the light of the world. Whoever follows me will never walk in darkness, but will have the light of life." John 8:12 NIV
Oh, what glorious promises Jesus offers us!
No one will deny life is tough. Darkness comes in many forms and threatens to snuff out our light. But God offers the promises from His Word to light our way. We simply need to look up to see the Light.
God offers the promises from His Word to light our way. We simply need to look up to see the Light. #tellhisstory #faith #trust
Click To Tweet
What about you? When darkness shadows your path, how do you find the light?
You are invited to the Inlinkz link party!