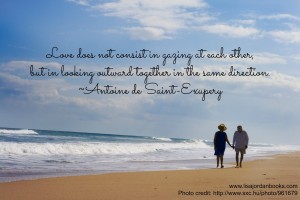 Over the weekend, I attended a training for my day job. The presenter handed out index cards and asked us to write something on the card that is unique about us. We turned in the cards, and throughout her presentation, she pulled a card and read the unique quality and we had to guess who the person was.
Being from out of town, I didn't know many of the women in the group, so I had no idea who owned the unique quality she mentioned. 
Each one of us has unique qualities. In my training setting, my unique quality was I wrote Christian romance novels for Love Inspired. 
However, in this setting, my unique quality is the reverse–I'm also an early childhood educator. 
While considering a blog post for today, her question echoed through my head. In the middle of Sunday's sermon, I pulled a notebook out of my purse and wrote, "What's unique about your marriage?"
 Your marriage may seem routine or boring to you. But someone else may be able to zero in on your marriage's uniqueness. 
The unique qualities of my marriage are:
Hubby and I dated long distance for 18 months before getting marriage, communicating by letters, phone calls and occasional visits. 

We eloped.
We weathered a terrible storm in our marriage and not only survived, but grew closer together. 
In October, we will celebrate 24 years of marriage–something that's becoming less common.
Your Turn: What's unique about your marriage? If you're not married, what's unique about your parents' or a sibling's or a friend's marriage?