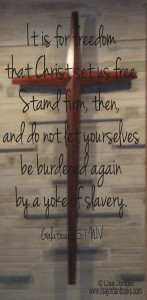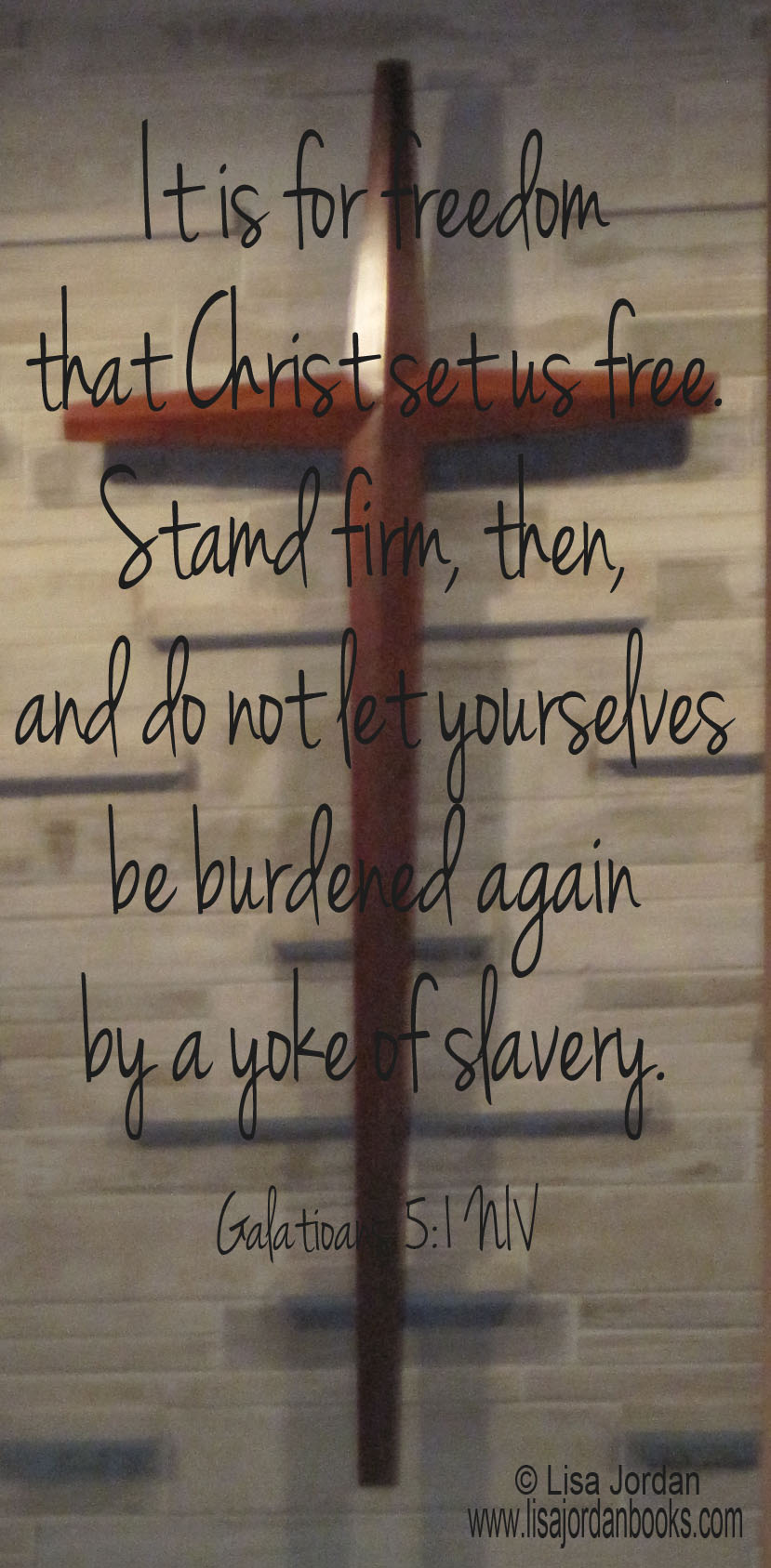 In the debuting hours of 2013, I had a dream. A group of people who have been in and out of my life had gathered for some event that I don't remember. Just that singing was involved. That part of the dream stayed with me.  
We were about to sing a song about God. Someone asked if we were singing about God or a god. I stopped everything and pronounced, "There is only one God. We may have other gods in our lives, but we must embrace the one true God with freedom."
Since 2009, I've chosen one word to focus on for that particular year:
2009–Change
2010–New Opportunities
2011–Hope
2012–Believe
Each of those words builds upon the previous year's word. As I look back, I've seen growth in myself as a Christian, a wife, a mother, a childcare educator, a writer. Every area of my life has been affected. 
Around the beginning of fall, I began pondering my word for 2013. I had just bought Debbie Macomber's One Perfect Word. Then, in November, Beth Vogt hosted a My Book Therapy Monday Night Chat about choosing One Word for 2013. Rachel Olsen visited the chat and mentioned her new book coming out in December called My One Word (co-written with Mike Ashcraft) 
When I attended the ACFW conference in September, my favorite workshop was hosted by Allen Arnold and Jim Rubart about writing with freedom. As I pondered my books to write in 2013 for my Lakeside series, freedom became a core theme.
I felt God was guiding me in that direction, so for 2013, I will be focusing on Freedom. Freedom from past regrets. Freedom from bridled guilt. Freedom from fears that hold me back from change. Freedom to embrace what God offers me. Freedom to be His daughter with abandon. 
During yesterday's devotional reading (At the Feet of Jesus), I read Joanna's words:
"Maybe you've discovered, as I have, that most New Year's resolutions have little effect on day-to-day life except to add a burden of guilt and a feeling of failure. Continually striving, yet never arriving." She added verses in Hebrews for reflection. 
I wrote out Hebrews 4:16 in my prayer journal: "Let us approach the throne of grace with confidence, so that we may receive mercy and find grace to help us in our time of need."
What a great verse to celebrate the debut of 2013!
Whether you choose to make New Year's resolutions, choose One Word to focus on, or do neither, remember God doesn't give us a spirit of fear, but one of courage. As you plan out your year, consider how you will embrace what He has to offer. Approach Him with confidence and know He is with you always.
Your Turn: Did you choose One Word for 2013? If so, how did you determine that word? How will you use that word to gude you through 2013?