This isn't the blog post I planned to write. But life doesn't always go as planned.
Last Wednesday, our family entered into a season of grief and mourning as our precious Penny, a rescued chihuahua-mix, passed away unexpectedly. Praise God, my husband and I were home and with her as she breathed her final breaths. We surrounded her with love and assured her it was okay for her to leave us.
What had started as a typical day ended in heartbreak.
In the days since we've laid our sweet furbaby to rest, we've been walking down a path of sorrow.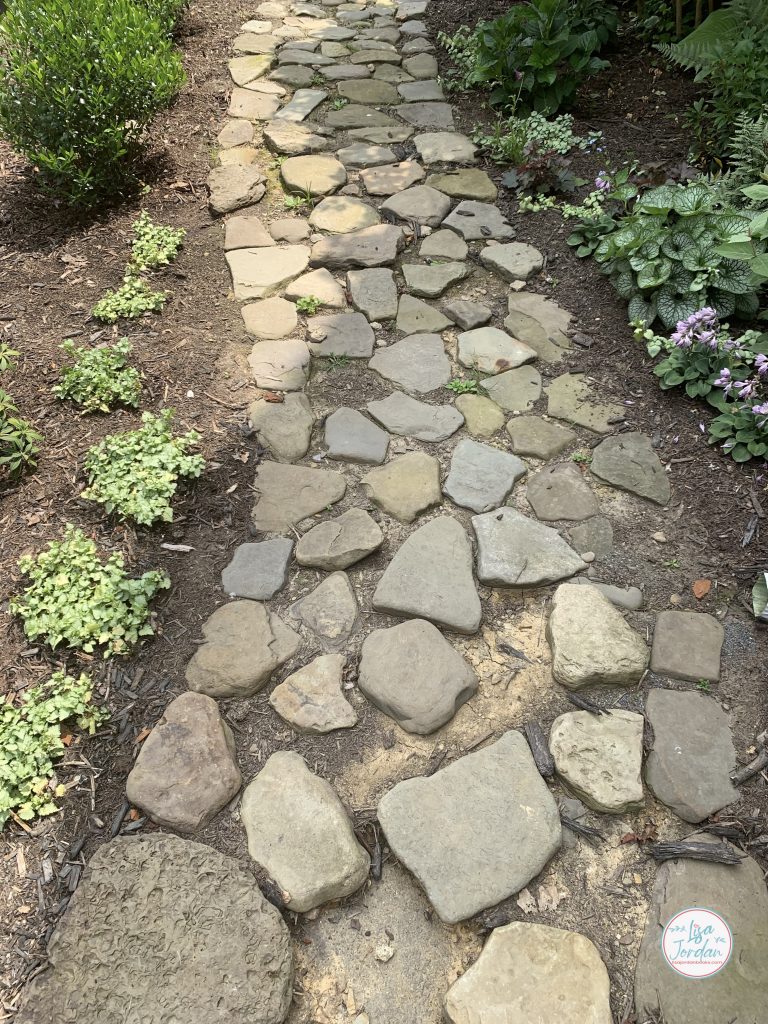 Some of you may be thinking she's just a dog. But to us, she wasn't "just a dog." She was part of our family. The grief, the pain, the heartache–it's as real as if we'd lost a human member of our family. Honestly, in some ways, it's even harder. We aren't strangers to loss, but this hit us in a completely different way.
Here's the thing–I was never a huge animal lover. Sure, I liked them. After all, puppies are cute and playful and cats can be snuggly. Then we became dog parents by accident. Penny came into our lives unexpectedly, yet at the perfect time. I struggled with empty nest syndrome after both of our boys had left for college or moved out of the house. For so many years, I felt like my identity was tied up in being a mom. I know my identity is daughter–a child of God. However, I spent over 20 years caring for these men who had the audacity to live their own lives. 🙂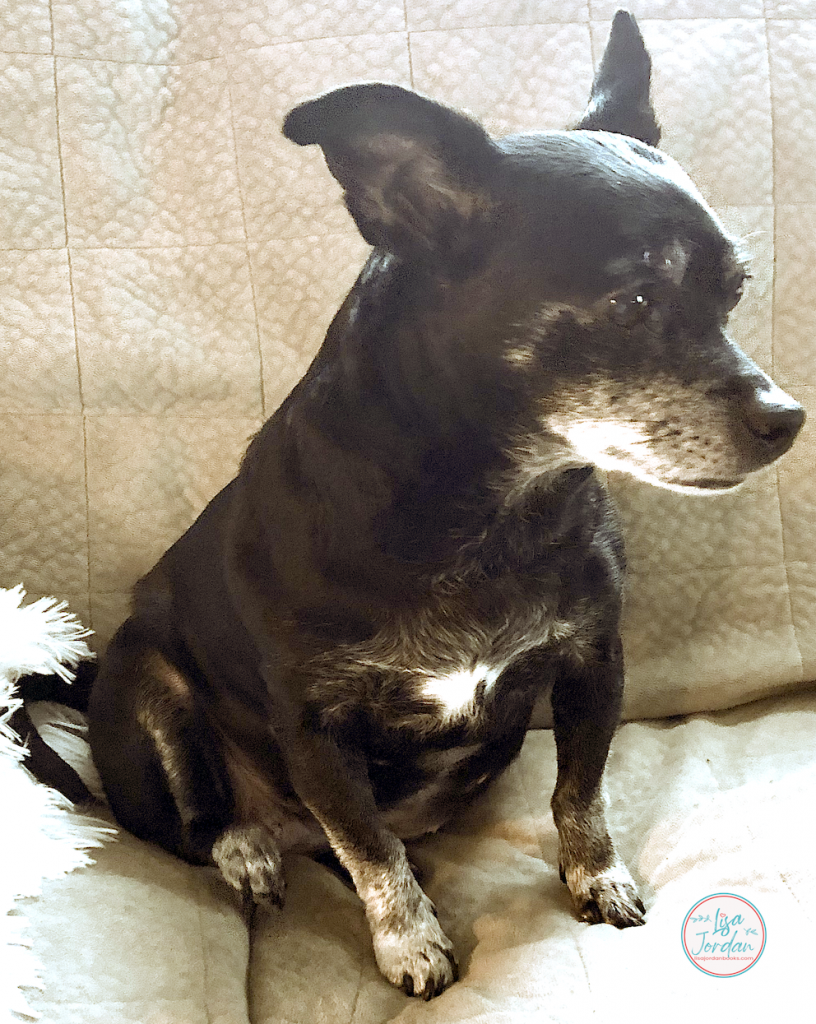 Unconditional love
For seven years, Penny was my lap warmer, writing partner, unconditional love giver. She was my baby. She was the one who ran to the door when I came home and was so happy to see me. She forced me to get my steps when I just wanted to sit. She sensed my bad days and gave me extra lovin'.
After she had gotten sick, my husband and I decided to keep her remaining days as comfortable as possible. She still looked at us with those adoring eyes and gave us unconditional love.
It's been nearly a week, and I'm still struggling with not fixing her meals or hearing her greet me when I walk in the house. My lap is empty.
Despite the sadness in my heart, I've still held onto my joy.
How is that even possible?
Well, there's a difference between joy and happiness.
Even in my sadness, I'm clinging to joy. I'm not angry at God or cursing Him for taking my sweet dog. I praised Him because He answered my prayer of having her pass naturally.
Happiness is an emotion. Something you feel. Joy is the state of your heart. So even though I was grieving, I still had the joy of the Lord in my heart.
Loss is inevitable. It comes in many forms–death, separation, divorce, abandonment, rejection, etc… But that doesn't mean loss needs to rob you of your joy.
Loss is inevitable. But that doesn't mean loss needs to rob you of your joy. #TellHisStory #grief #loss
Click To Tweet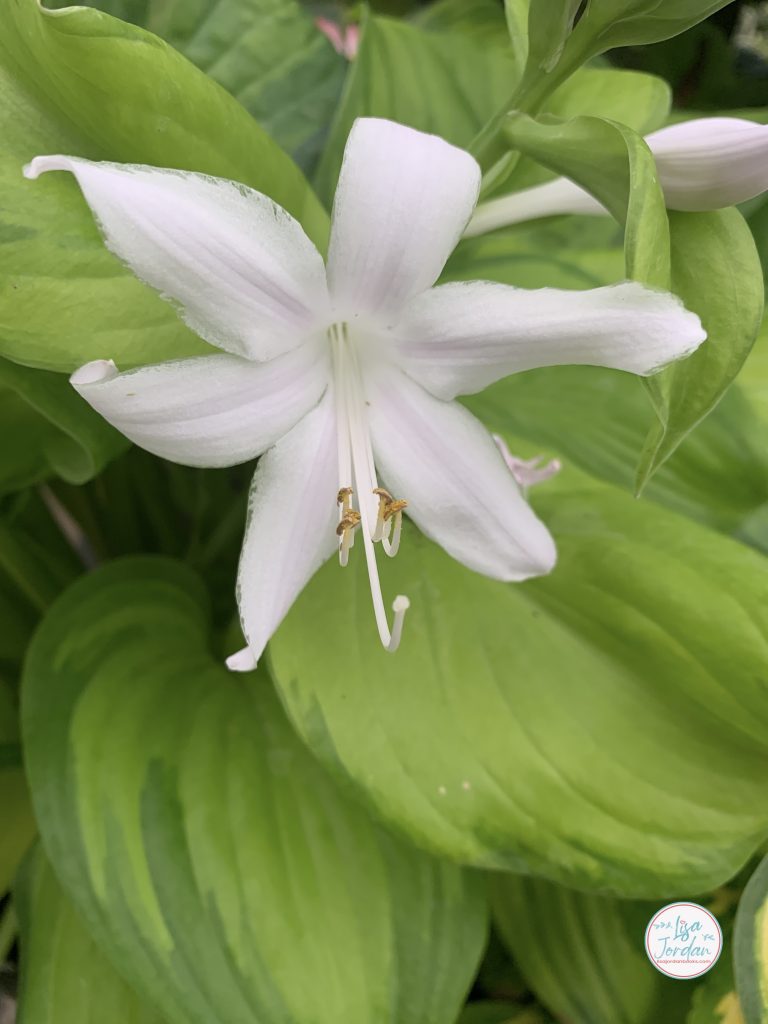 How do you find joy in the midst of sorrow?
How do you find joy in the midst of sorrow? #TellHisStory #grief #loss #joy
Click To Tweet
Acknowledge your emotions. Your feelings and emotions are very real and deserve to be validated. Don't allow anyone to dismiss your aching heart. Allow yourself to grieve and to pour out the pain. And it takes time. It's a process each one of us must walk through because we had so much love to give in the first place. Grief looks different for everyone.
Acknowledge His promises. God is our joy giver. His Word promises comfort to those who are feeling sorrow. Pray and surrender your situation to Him. Ask for His peace and comfort to surround you. I love the promise in John 16:20:
Truly, truly, I say to you, that you will weep and lament, but the world will rejoice; you will grieve, but your grief will be turned into joy.
Acknowledge the memories. Even though memories are painful reminders of our loss, they can also be a source of comfort. They allow us to laugh and smile through the tears. They remind us of the happier moments. We honor those we loved and lost by sharing them with others.
Acknowledge the choice. Life can be quite unpleasant. And some days, that's a complete understatement. It's so easy to spiral downward and allow our circumstances to steal our joy. But it doesn't have to be that way. Maybe I'm offering a very naïve view, but trust me when I say I've seen some of the ugliness of life. However, I choose to hold onto hope and cling to my faith, especially during those dark times. Accept the offers of others who want to help in some way, whether it be a meal, a hug, a word of encouragement. God uses His power and grace and the actions of others to offer you joy in the midst of your sorrow if you choose to accept it.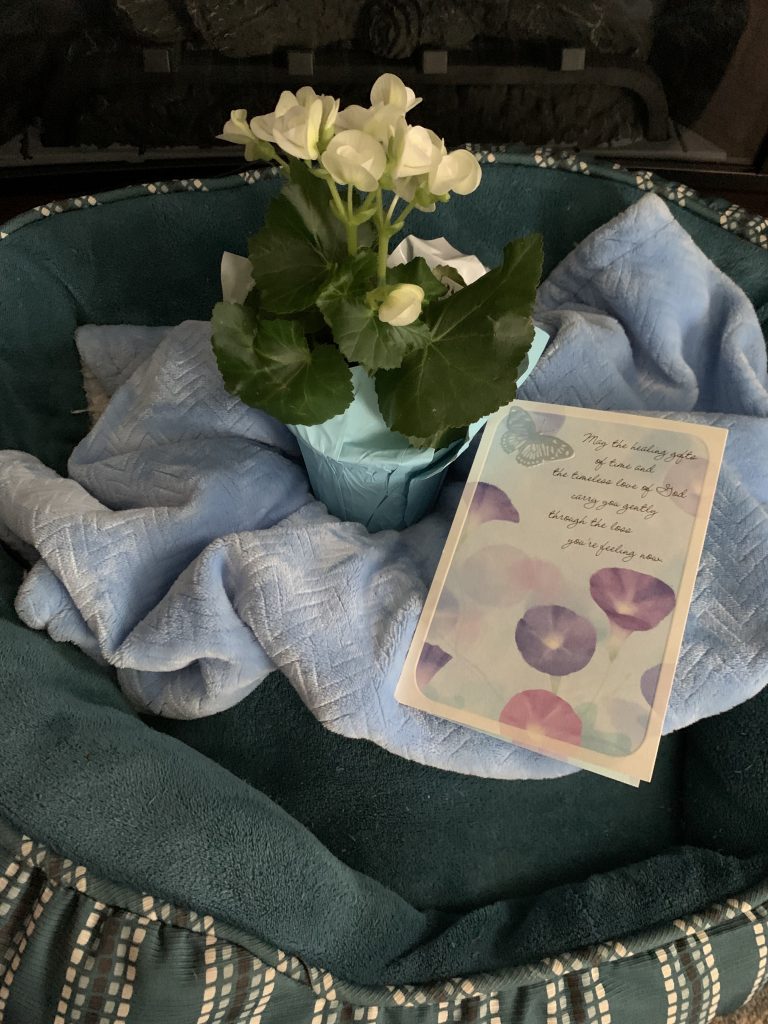 These seasons of grief and loss take time to walk through. We will never "get over them." But time brings healing. Time dries the tears and repairs the cracks in our hearts. We won't ever be the same as before, but hopefully, moving forward we can be better for having loved.
What about you? How do you find joy in the midst of your sorrow?
You are invited to the Inlinkz link party!