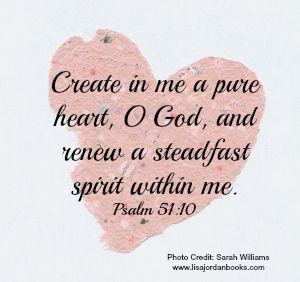 After our youngest son had learned to ride his bike, he earned the nickname, "Crash."
One afternoon, he and Hubby had gone for a ride down the main drive in our neighborhood. Our son wiped out on a patch of gravel alongside the road, resulting in bloody gashes on his knee and elbow. 
Hubby helped him to his feet, dried his tears, encouraged him to ride home and tended to his wounds.
Christians can experience crashes in their spiritual journeys. When we take our eyes of Jesus and focus on the gravel patches that life puts in our paths, we are apt to spin out and crash. 
We land crumpled at the feet of Jesus in the most humblest of positions. We cry out as our hearts ache from bruises and bloody gashes. He offers His hand to lift us to our feet. He cradles us against His chest and dries our tears. He cleanses our wounds and renews our spirits. Then He returns us to the path He's laid before us. 
We serve a God of second chances. No matter what past mistakes we've made, He is willing to create in us a pure heart just for the asking. He longs to restore the joy of our salvation. 
Your Turn: Are you feeling bloody and bruised by life's crashes? Share a time when you've needed God to help you to your feet and tend to your wounds.